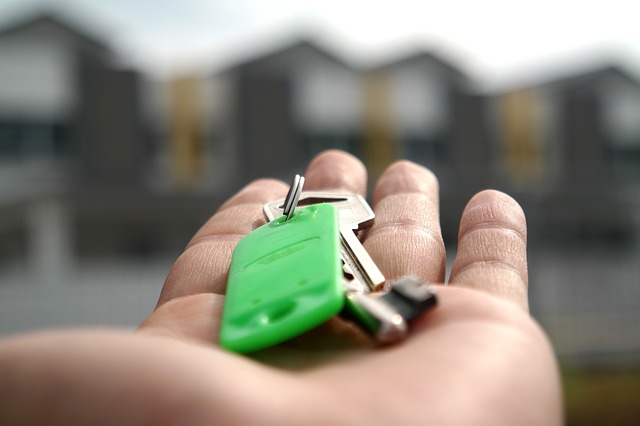 Losing your keys is stressful situation. Trying to remember where you last placed them and knowing they provide access to your car and your home make the situation even harder.
What's even more frightening, is losing our sense of security when we realize our house and car keys were not misplaced, but stolen. We immediately start to think of who it could've been, when it happened and what the intentions we're behind stealing your keys.
If you're already stressed out, chances are you'll also draw a blank when thinking about the answers to all of these questions. Here is a rundown of what you should do if your car or house keys are stolen.
Contact the Authorities
It goes without saying that your safety is top first priority. With someone now having keys to important pieces of your life, you'll want to make sure there is no other immediate danger being posed. Call the police and file a report as well as discuss other possible fears you now have and a plan for feeling more secure.
Change the Locks
Contact a locksmith who can come out and immediately change the locks to your home. You'll also want to discuss having your car ignition rekeyed if you fear copies could have been made of your keys after they are recovered. You should also purchase a steering wheel lock or clamp until you have had a chance to change your locks.
Be Aware of your Surroundings
Now that your property has been compromised you should start to pay better attention of your surroundings. Things like keeping an eye on your purse and never just leaving it somewhere and walking away are important. If you don't have your keys back yet and the locks aren't changed, consider parking your car away from your typical locations like home and work. This will keep possible perpetrators away and make it more difficult to find you.
Reduce Future Risks
Keeping an extra eye on your belongings while out is sound advice to prevent theft. But you should also keep your keys hidden, even when you are home. Thieves will usually prey on those who are vulnerable and could strike again. Find a good hiding spot that you'll remember and keep it far enough away from the door that thieves cannot fish for them through a letterbox opening on the door. Also consider keeping your keys on different rings. I know this sounds a bit annoying to have to carry around more than one set of keys but at least loss or theft of the one ring won't put you at a total risk burglary for your other properties.
Having extra security like alarms and better locks installed can also help to stop unauthorized use or access to property.
All American Locksmiths employs some of the most experienced locksmiths in Connecticut & Westchester County and can help with getting you secured and better prepared to deal with future risks. Serving towns like Redding, Wilton, and Stamford in Connecticut and Armonk, Croton On Hudson, and Dobbs Ferry in Westchester County.