The Better Business Bureau (BBB) has been helping consumers to trust the companies they do business with for over 100 years. Those who are accredited by the nonprofit organization must adhere to the BBB's Standards for Trust which helps companies to keep a positive track record in the marketplace – from advertising to customer service.
All American Locksmiths is one of the latest companies to receive a 10 year BBB Milestone Award recognizing its continued accreditation with the firm. The award is also a display of their dedication to being a trust worthy and ethical business over the years.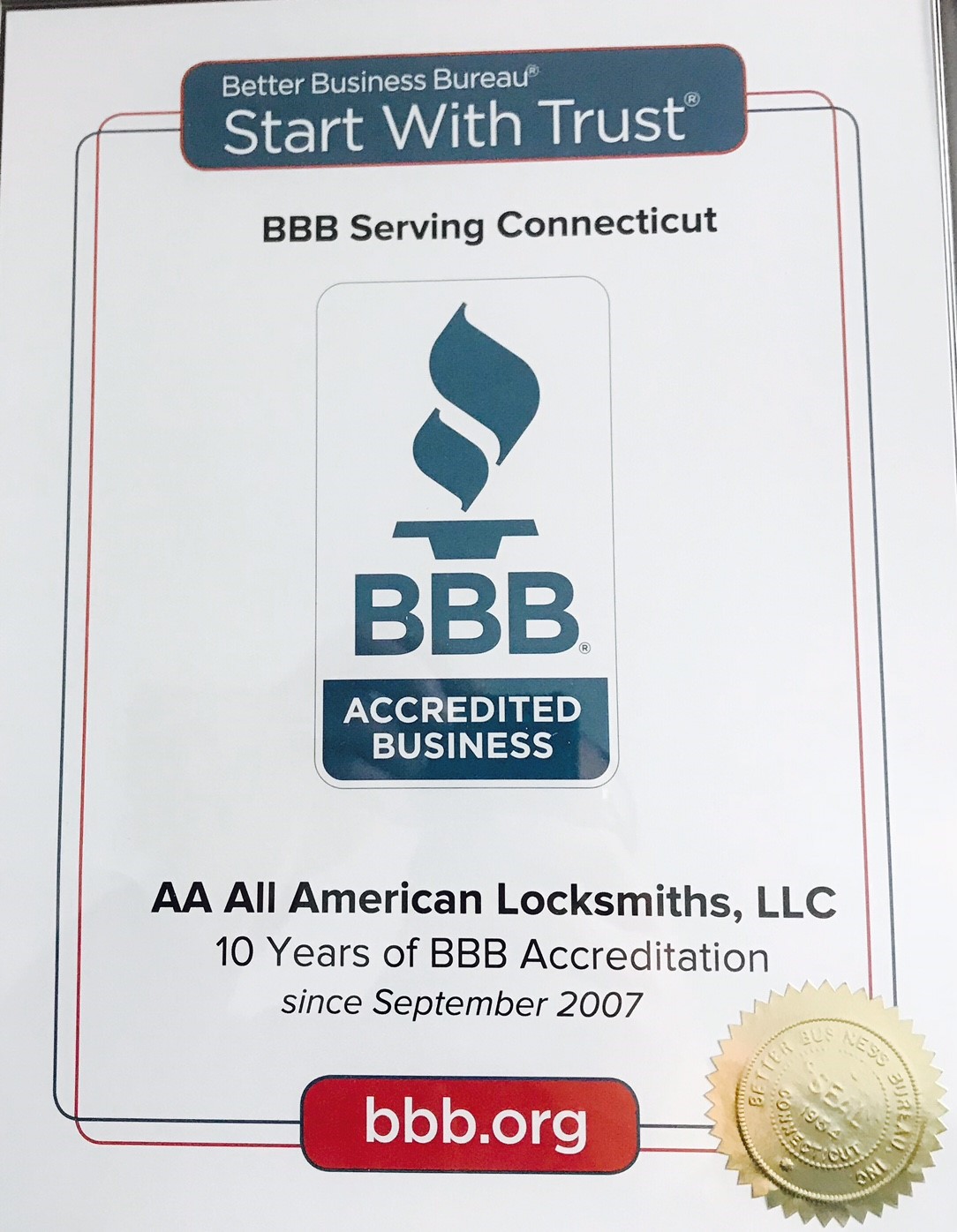 Accredited businesses that are in good standing and that continue to meet the BBB Code of Business Practices are able to keep the trusted BBB trademarked logo on their marketing materials.
All American Locksmiths provides prompt lockout services, new locks, and more throughout Connecticut & Westchester County. Expert technicians offer rapid and reliable service to ensure homes, cars and businesses are as secure as can be.
"We take our accreditation with the BBB very seriously as we understand the importance of trust in business and offering customers a service that's ethical and fair," says Gabriel J. Hagischi, owner.
"This recognition for the last decade as a BBB accredited business is a testament to the integrity, and ethical business practices we are focused on at All American Locksmiths. This recognition is one that we are extremely proud of."
Each year the Better Business Bureau honors all accredited businesses for reaching milestones in their partnership. Recipients of the 10, 20 and 30 or more year awards receive a plaque and pen boasting the years of accreditation during a special banquet and annual meeting.
All American Locksmiths holds an A+ rating from the BBB.